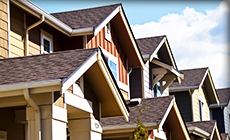 For 30 years, Charleston Management Corporation has been managing HOAs and other residential associations in the greater Raleigh, NC area. We offer our clients a wide range of services, including full management, customized services, and financial management. Our service packages are designed to meet your needs and provide you maximum efficiency at a competitive rate. Regardless of your residential HOA needs, we are guaranteed to have the means to reduce your board member workload, increase owner satisfaction and help your community thrive!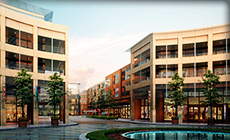 Looking for a management corporation that understands your needs and anticipates issues? Charleston Management is a leading association management firm in North Carolina. We specialize in office condominium management, helping boards enforce bylaws, maintain accurate billing reports and much more! When only the best will do, contact the professionals at Charleston Management to address your property management needs.
"Thank you for the quick response, I am very impressed with Charleston property management company. You are really living up to your reputation. A neighbor mentioned you managed her community at her last place that she was very impressed." – Bracy D, Homeowner, Drayton Reserve
"Our neighborhood has worked with Charleston Management for over 10 years and our community manager is excellent. They are very responsive to the owners and work closely with the board, providing guidance and recommendations, and then quickly execute Board wishes. They are  especially good at balancing the needs of both residents and the board.  The true testament is the fact that over the years we have never even considered looking at another management company!" – Michael A. Kelly, President, The Enclave HOA
"I have worked with Charleston Management for many years. Their Developer division is a huge benefit for a company that develops and builds neighborhoods.  Over the years they have prepared new community feasibility studies, interpreted legal documents and prepared multi-year budgets.  They work pro-bono until the first home closes, run all the meetings and are well versed in taking communities smoothly though transition to an owner Board. I highly recommend Charleston." – Morgan Bryan, Ashton Woods Homes.
"Ours is a smaller community of only 30 homes that has been with Charleston since 2001 and we have always received excellent service and responsiveness. I have been on the Board of Directors working with them for eight years and look forward to continuing our relationship with them.  Maintaining the appearance of our community is a priority for the board and Katie is always willing to go to the extra mile to assist us in achieving that objective."   – Larry, Cameron View
"Our HOA has worked with Katie Kauffmann for the past several years and the team at Charleston Management since 2013 and have been extremely impressed with their professionalism and ability to respond to our homeowner's needs.  Their guidance and expertise provided to the HOA Board has been invaluable." – Kevin Sommers, President, Simms Branch/Anson Grove HOA
"I welcome this opportunity to comment on Charleston Management who has been our management company since our community's inception, 2005.  I believe, that, in its self, proves our satisfaction.  The website is easily accessed by our residents and is a valuable tool for the Board.  I have only positive comments for our representative, Laura Erskine, who has been our advocate over 3 years. She is pleasant, knowledgeable, answers requests in a timely manner and provides advice when needed." – Bob Rooney, President, Heritage Crest
"With a community of over 1200 homes, it was important to find a management firm that was not only professional and responsive, but also a good value.  Charleston has delivered on all counts.  I appreciate the superior service we receive from all staff, whether it's our manager, the client services team on architectural reviews, or the owner.  It has also been great seeing the regular improvements in processes and software that enhance interactions for our residents and the Board."  -Herb Hernandez, President, Harrington Grove
"You all do a great job keeping our community looking good!  Thank you very much!!  Property values are holding strong in Collington Farms." – Jack C., Homeowner, Collington Farms