Office Condominium Management for Raleigh, NC & Beyond
Charleston Management Corporation is well-suited to handle all of your Raleigh, NC office condominium management needs. Because we act exclusively as an owner association management firm, Charleston Management does not participate in leasing or sales. As such, we are able to develop unique relationships with our clients that allow us to reach our clients' goals with the utmost attention to detail.
Over the years, we have developed highly effective systems and protocols – even utilizing industry-specific software to maximize productivity and keep our clients happy. At Charleston Management, you're more than just a number, which is why you deserve the best. You deserve the level of attention and care that Charleston Management in Raleigh, NC is prepared to offer.
At Charleston Management, we work closely with our clients to develop a package that meets their individual needs. We offer full service management and customized management services.
Providing the Raleigh-Durham Area with Association Management for Office Condos
To serve as the association's business center, each Charleston Management association is provided with their own website. Within the system, owners can view account history, make online payments and much more. Board members may also be able to review current and archived contracts via various permission levels. Using technology to meet the needs of our clients is key, and Charleston Management offers unparalleled customer service every step of the way.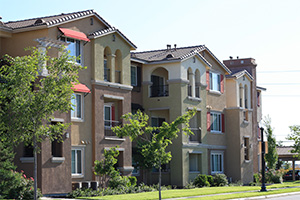 Still not convinced? The client-specific site also serves as the port for our administration of the association. All communications, including letters and call logs, are stored within the system. We are also able to archive all meeting minutes, notices, contracts, financial reports, tax returns and more for an indefinite period of time!
In the event that your association already has a website, Charleston Management can link to it so that owners can toggle between the two.
Client Service Administrators Help with Your Office Condominium Management Concerns
At Charleston Management Corporation in Raleigh, NC, we pride ourselves on offering accurate, professional and affordable service to all of our clients. When you call our office, you won't reach a voicemail system. Our client service administrators serve to provide answers and resources at the initial point of contact.
We want you to feel comfortable knowing that even if your manager is away, your needs are still being met. If the person you need to reach is out of the office, your concerns will still be addressed by a highly-qualified staff member. Each of our managers has an assigned initial and secondary backup.
Charleston Management Corporation in Raleigh, NC is committed to providing quality service to reduce board member workload and increased owner satisfaction. Contact us to schedule a consultation or request a quote using the link on the right for your property in Wake, Durham, Orange, Chatham, Granville, Franklinton, Johnston, Harnett, or Cumberland County.